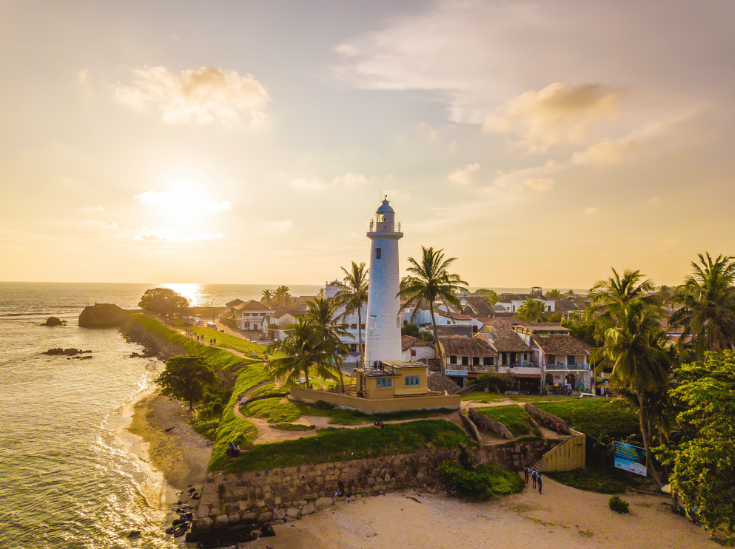 Built by the Dutch in 1663, the walled city of Galle, on the country's southernmost top and surrounded by ocean on three sides, is a must on any visit to Sri Lanka.
Inside the fort, you'll find Dutch Colonial buildings, ancient mosques and churches, museums and lots of quirky boutique cafés and restaurants. Outside, you'll be laying your eyes on some of the most beautiful beaches in Sri Lanka.
Don't forget to drop by nearby Koggala to see the famous stilt fisherman.Spotting them perched in the ocean on their frames – made from sticks and twine – is one of the most iconic and extraordinary sights in the country.