03 Nov

Spice Gardens in Sri Lanka

Sri Lanka has long been renowned for its spices. The best known is cinnamon which is native to Sri Lanka. During 15th centuries, spice and ivory traders from all over the world reached this Island with their native cuisines to the island resulting in rich diversity of cooking styles. Eg. Lamprais which is rice boiled in stock with curry, wrapped in banana leaf with meatballs and baked as a Dutch-influenced Sri Lankan dish. British influences include roast beef and roast chicken, along with Indian cooking methods food have played a major role.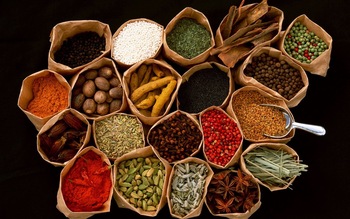 Chili powder
Curry powder
Chinese five spices
Saag
Za'atar, etc
Famous Moroccan spice blend Ras Al Hanout, which isi been uses for centuries includes cinnamon and cumin seed among other spices. This encouraged the Europeans to plant and develop spice plantation when Sri Lanka was known as Ceylon, when it was a colony of British.
History also reveals that it's the Dutch who initiated spice garden concept in Sri Lanka for commercial purposes. During 1720's numbers of spices brought to Sri Lanka from French colonies. Even before British invading Sri Lanka maritime merchants attracted for cloves, cardamom, pepper, nutmeg, mace, ginger and cinnamon processed and exported in large scale. During 16th – 18th centuries, botanical name – Cinnamomum Zeylanicum is derived from the Island's former name Ceylon, and still remains the world's leading source. Though spice product are not profitable as old days, spices such as Cinnamon, Cardamom, Cloves, Nutme and Mace, Black Pepper and Turmeric are still grown and exported too. Along with the tropical climate do produce other spices, such as Vanilla, which is an indigenouses plant from Mexico.
Mini Spice/Herbal Garden concept for Tourist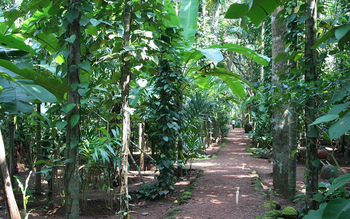 Spice and Herbal garden gardens feature herbs such as Sandalwood, Margosa, Cocoa, Citronella, Almond, Jasmine, Coconut etc. By paying a visit you will have a firsthand experience how cloves, pepper, ginger, nutmeg, cinnamon, saffron etc are grown in this garden. You will also learn healing properties and how to use them in your day to day life.
You will be also guided on a educational tour around the garden, which will be give them a broad knowledge on spice and herbs. This is composed of interesting info on natural benefits, healing posers and scientific background of that spice.
Misconception of Spice Gardens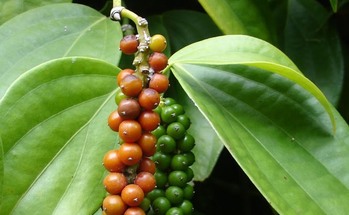 There are spice gardens, which are more commercialized and money conscious than the traditional hospitality values, by providing over promises and unethical pricing. More than that they use all sort of selling methodologies to convince tourists. By this exercise tourist are carried away and end of the day the word of mouth spoils even the traditional values. Most of the products which is been sold at these spice garden sales outlets can be bought from local grocery outlets. Certain products, yes its worth buying. Lets consult your tour planner to recommend the garden to visit. Keep in mind, it's not a must to buy anything from those gardens.
There are spice gardens which is been maintained generations, who are keen in maintaining values, and earn decent living by promoting their spice & herbal gardens.
Coffee – During then Ceylon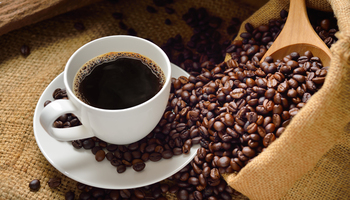 As per history coffee is been existing in Sri Lanka even before the Dutch, and it is been assumed that it was introduced by Arabs from Mocha. Leaves of the plant is been used to flavor curries and its flowers to decorate temples. Upon Dutch arrival by 1800s, they brought seeding from Javanese plantations, since it had a good market in the West.

Upon arrival of British, conquered the highland interior and successfully exported coffee as the first hugely successful crop by cutting down the forest of the hills, manly around Kandyan Kingdom to an extend of 162,700 acres by 1867. British focus was on mono culture coffee without shade, and created a devastating fungus. It was the famous coffee blight, whole plantations was destroyed and forced the British to find an alternative crop for export.