11 Nov

Beach stay & underwater in Sri Lanka waters

Beach Stay and Sea Activities in Sri Lanka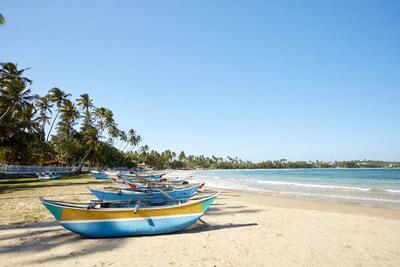 As our tourism slogan goes as "we are a land like no other", and we are fitting in West Coast and East Coast.
West Coast season   – (November to April) Kalpitiya, Negambo, Wadduwa, Kaluthara, Beruwela, Bentota, Ahangama, Hikkaduwa, Unawatuna, Mirissa and Tangalla.East Cost season –   (June – September) Nilaveeli, Upuveeli, Kalkuda, Pasikuda, Pottuvill & Arugam Bay.
Once you land on Sri Lanka's coastline, you will want to spend more of it than planned. You will experience multi cultured communities with Buddhist Temples, Hindu and Muslim mosques. East is rapidly getting developed after 3 decades of ethnic war, and the Killer surf, hidden bays and great white sand beaches are exciting.
Diving in Sri Lanka – Explore Underwater Treasures of Sri Lanka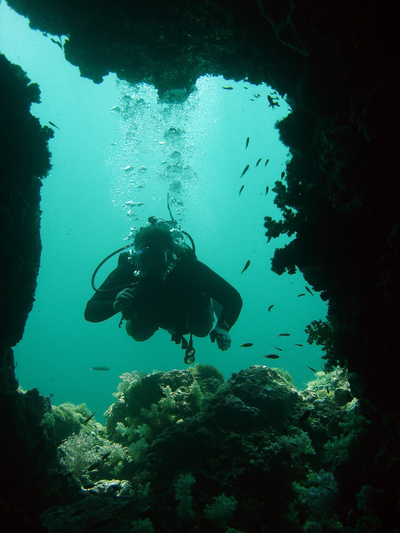 Kalpitiya 
Unique long strip of sandy beach along with lagoon from the vastness of ocean. Rapid development on water sports such as Kite surfing, Water Skiing etc.
Bar Reef, Moray Ridge, Trevally Pass, Kalpitiya Ridge, Daveys Reef, Bull dog reef, Dive with Dolphins and Orca


Negambo 
Excellent off shore site with a pristine reef and reef fish and great fun diving location.Diamba Gala, Derana Gale, Muttiyan Gala, Thanhiri Gala, Lobster Reef, Standard Reef, British Fighter Aircraft, Barracuda Point, Hanova, Adams Peak and Route 66
Colombo 
Colombo is the best place in Sri Lanka for great wreck diving experience with World War 1 Armed Merchant ships, and the last sunk in 2009.Clarke Wreck, MV Astoria, Toilet Barge, Thermopylae Sierra, Taprobane North Wreck, Taprobane Wallect Wreck, Taprobane North, Taprobane East Wreck, SS Worcestershire, Chief Dragon – The Colombo Car Wreck, Gale Reef South, Bora Bora, Battery Barge, Taprobane East, Serendib Reef, Serendib North Ridge, Pecheur Breton Cargo Wreck, Dedhufaru, Niligiri Trug, The Coal Ship, Snapper Alley, Balagala Barracuda reef, Barracuda reef – Mid point, East approach, Formosa Reef, Uncle Sumathy Point, Temple Rock, Guruvam Rock, Panadura Nilkete Wrecks, Pandora
Beruwela 
Diving is fun with fish, and shoals of fish. Best of sites are at least 30 min away for the shore.
Shark Point, Barracuda Rock, Hatharagala, Malu Gala, Mada Gala
Bentota 
Water sports Hub of Sri Lanka for Surfing, Windsurfing, Kite surfing, water skiing and scuba diving. Though not much of dive sites, divers do access point for Beruwela.
Canoe Rock, South Reef and Hundirangala
Hikkaduwa 
Little coastal town with a great happening place on the beach and undersea.
The Conch, Kiralagala, Deep Rock, Earl of Shaftesbury, Off Coral Gardens, Black Coral Point, Goda Gala, Sunil Gala and Tunatta
Galle/ Unawatuna 
One of the top ranking beaches of the world, great stretches of pristine golden sand.
SS Orestes, SS Rangoon, Diyamba Kupotha, Taple Reef and Galu Gala
Weligama 
It's a fishing village with a natural bay and with a shallow coral reef. Mirissa ocean you will find Blue whales, Bryde's whales, Sperm Whales, Fin Whales, Killer Whales and common Dolphins.
Prince Hienrich Patch, Bridge Rock, Yala Rock and Mirissa point
Basses Reef Lighthouse – The offshore lighthouses off Kirinda, Great and the Little are among the famous in Aisa. During 1961 Arthur C. Clarke and Mike Wilson discovered an early 18th Century wreck of an Indian Ship. Diving along the Basses Ridge is great.
Great Basses, Ship Rock, Little Basses
Trincomalee 
East cost is been rated as top dive sites in Asia. Trincomalee alsong with its natural harbor has a long history on international trade. Number of wrecks since World War II.
World War II Aircraft, Sri Lankan Navy Chinese gun Boats, Admralty Floating Dock 23, H.M.S. Diomede, MV Cordiality, Black Tip rock, Kotuwey Gala, Swami Rock, Sitanampara, Eel Rock, Small Grouper Rock, Muttigala, Coffin Ray Point, White Rock, Knife Rock, Ship Wreck and Pigeon Rock.
Passikudha, Vakarai, Batticaloa & Kalmunai 
This regions is surrounded by scenic lagoons, and Batti is called as a place of "singing fish". Dive Sri Lanka has highlighted this part of the sea is the grave yard of ships.
Consolidated Catalina PBY-5A crash site, Gladys Moller and the Graveyard of ships in Pasikudha, British Sergeant, Lady McCllum SS, Leather Coaral Reef, Irrachchal Reef, Staghorn Reef, H.M.S. Hermes, Boiler Wrecks, Mushroom Reef, Rassikudha Reef, White Rock (Ven Paarai), Marrakkala Gala, SS Althelstane, HMS Hollyhock, MV Ledra.
The East Coast of Sri Lanka is rated as one of Asia's top dive sites and offers outstanding experiences for all skill levels. As the island essentially sits atop a huge sandbank that drops 1500m into deep ocean you'll usually find shallow sand or rock bottoms, but you can also dive on walls and drop-offs. Because you're seldom far from deep water, opportunities for encounters with pelagic, sharks and other inhabitants of the open ocean abound.
On the long thin strip of sandy beach that separates the lagoon from the vastness of the ocean; the final moments of the sun at days end is an intensely orange moment.
The speed at which the sharply defined fire ball sinks beneath the waves makes one wonder how the sun ever manages to spend an entire a day in the sky.
As the last of the fiery incandescence merge with the horizon; stars begin to twinkle high in the sky; finally ushering in a welcome break to what had been a busy day for the little fishing village.
To be here now, in complete solitude, sitting on the fine sand that flows like treacle between your fingers, and feeling the cool breeze of a vast sea on your face is complete bliss.
Welcome to the idyllic town of Kalpitiya. A different place, and with a little imagination, a different time.
Surfing in Sri Lanka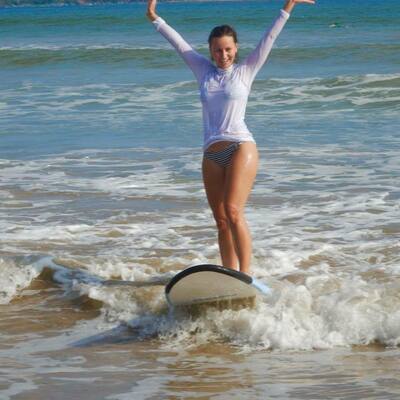 Surfing in the East coast will be from April – October
Surfing in the South Cost will be from November – April
Arugam bay 
Arugam bay is a heaven for surfers and it on the top ten surf points in the world. Arugam bay receives the same Antarctic winter swell's that reaches Indonesia during the mid year.  In between April to October, when the predominant wind is offshore, till mid day. Due to its location and southerly swell direction, you will find the Arugam bay area is dominated by right hand point breaks.  This beach is fun for biginners too.
Other two points are Pottuvil point and Crocodile Rock. At all 3 points, breaks can be up to 6 feet, and with a good day you can have a 400 meter ride too.
Mirissa 
Mirissa beach with blue waters offer great fun for beginners and experience surfers. Point break location with intermediate level waves. Best breaks can be expected early morning and late evenings with right hand, and short length directions.
Hikkaduwa
Hikkaduwa is a busy touristic location, and attractive for surfing too. Breaks and waves can be up to 8 feet. Best is Benny's point for experienced surfers, resto fo the points are Main reef, North Jetty and Beach Break. Biginners will enjoy the Beach Break.
Water Sports in Sri Lanka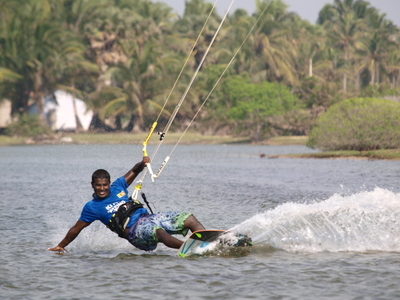 Bentota 
Water sports activities such as Windsurfing, Waterskiing, Wakeboarding, body boarding, banana boating ride, tube ride, Jet-ski ,etc.
Parasailing – sky diving – paramotoring 
A tandem paraglide is a wing that can take two people. You will fly in the safety of a qualified instructor over the beautiful coast line and inland. Your instructor will fit you with your own harness, attached to a main body you to the glider and step into the air for a breathtaking experience. The flight lasts between 15minutes and half an hour but it can seem like a lifetime.


Kalpitiya – Kitesurfing 
Along with number of sports , Kalpitiya is famous kiting. Flat water waves, lagoon with uncrowned beach, winds with 18 – 20 knots almost every day from May to October in summer and December to March in winter.Kitesurfing
The specialty over is that one side is the peninsula and the Indian ocean, on the other side is the lagoon ideal for free ride and wave riding. A perfect location for kitesurfing for beginners and freestylers. Flat water on the lagoon is ideal for kite safari.Negombo 
Parasailig – sky diving – paramotoring
Negombo is another ideal location due to its wind conditions with the duration from November – April being the best time to indulge in this sport.
Deep Sea Fishing in Sri Lanka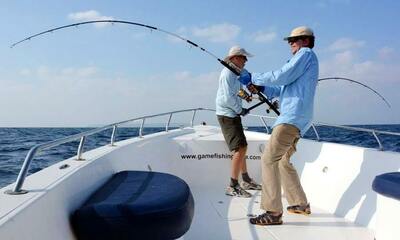 Fishing in Sri Lanka depends on the season. West and Southern coast will be favourble from November to April, and the East Cost will be more accessible from May to September. Fun fishing can be done from the beach and Game fishing,  you have range of fishing boats. Best fishing locations are:
Hikkaduwa
Negambo
Kalpitiya
Trincomale
Kalkuda
Arugambay
Pottuvil
Kirinda
Thalpe
Sea Turtles in Sri Lanka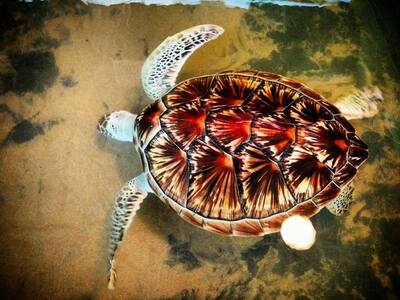 Turtles are a unique species, which is has their own heritage for more than 100 million years, from the dinosaur's era. Sadly current situation is that we have only about 8 varieties of them existing.  We have the responsibility of creating awareness to protect them before these species being eradicated.

South coast of our Island, Indian pacific and Atlantic Ocean commonly find below varieties of them namely:
Green Turtle
Hawksbill Turtle
Loggerhead Turtle
Olive Ridley Turtle
Leatherback Turtle
Mating happens annually together in certain areas of the ocean. Its known that they come the same sea shore where they were born to lay the ages in night after they attain the age of average 30 years.   Average of 120 eggs at a time and those eggs are white in color and similar size of ping pong balls. They also protect those eggs by emitting a juice to cover them. Once the eggs are been laying they get back to the sea and there want be any connections with their born kids. Eggs are hatched with the warm sand which is been heated by sun rays. It takes approximately 60 days to get a egg cracked and a new boarn will be average 5 cm in size.
Reasons for the demise of Turtles
·          Using turtle shells to make ornaments
·          Huge damages done by motorized boats and fishing nets
·          Huge consumption/ demand for Turtle eggs and Turtle meat
·           Waste such as polythene and other harmful  materials consumed by Turtles
·          Pollution on the beach and sea, including the use of bright lights.
Basic information to protect sea turtles
·          Lets educate our people about the values of saving Turtles
·          Let's offer them a clean beach, reefs and sea without pollution.
·          Better techniques for fishing without nets
·          Let's stop turtle shell trading and turtle shell ornaments
·          Refrain from consuming their meet and eggs.
In Sri Lanka we have couple of privately owned conservation projects in Kosgoda, Hikkaduwa and Habaraduwa, and  they maintain Turtle Hatcheries.
Eggs are been collected, from nests on the beach or bought from poachers to avoid selling, are reburied in the hatchery with safety. Most are released once hatched and the once are been kept back use to be released after they are stronger.
Whale & Dolphin Watch in Sri Lanka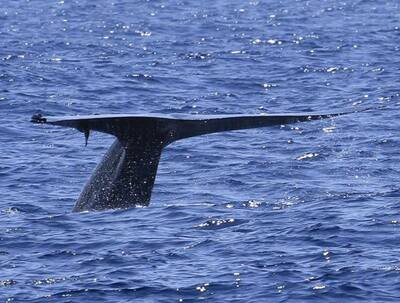 Whale  and Dolphin watching has become an key attraction in Sri Lanka, in Mirissa, Kalpitiya and Trincomalee.  Accessibility to deep water and thereby whale habitat is increased by the narrowness of the continental shelf.  It is been identified that the world's largest animal 24m long Blue whale ever roamed the planet lives in this waters.

Whilst Sri Lanka is famous for Blue whale sightings, our seas are teeming with other delights, such as The ever smiling, mischievous spinning dolphins, a school of ravenous turna, elusive slinkiness Bryed's whale, the slanted bushy blow of a Sperm Whale, a breaching manta ray or even breathtaking synchrosised light of a group of flying fish. Very exciting wonderful creatures in their natural surroundings.
Spinner Dolphins are common in the Northern part of the sea, and they are very playful and acrobatic. You will find them sometimes five spins while a jump, and in large groups.
Blue Whales in Sri Lankan waters are unique, non migratory and little known yet face a range of threats. Amonst the trickiest is the issue of climate change that affects the entire marine ecosystem. Over the last 60 years, climate change has resulted in a 20% reduction in marine productivity within the Indian Ocean.